Hyundai Elantra: Interior Features / Clock, Clothes Hanger
Clock
WARNING
Do not adjust the clock while driving, you may lose your steering control and cause an accident that results in severe personal injury or death.
For clock setting details, please refer to Setup Mode in chapter 4 or the Multimedia System user's manual that was supplied with your vehicle.
Clothes Hanger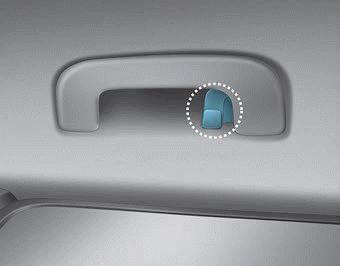 These hangers are not designed to hold large or heavy items.
WARNING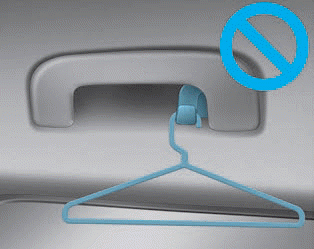 Do not hang other objects such as hangers or hard objects except clothes. Also, do not put heavy, sharp or breakable objects in the clothes pockets. In an accident or when the curtain air bag is inflated, it may cause vehicle damage or personal injury.