Perform the engine coolant filling mode on GDS to bleed air out of the cooling system.
| | |
| --- | --- |
| • | As an electric thermostat (opening temperature 100°C) is applied in the engine, fill up the coolant and use the GDS to enter the coolant filling mode and let out the air. |
[Engine Coolant Filling Mode]
| | |
| --- | --- |
| • | Guide Text on GDS: In an engine equipped with an electric thermostat (ECT), the current is applied to the electric thermostat while filling the coolant to help let out the air sufficiently. |
1. Turn the ignition switch OFF.
2. Connect the GDS to Data Link Connector (DLC).
3. Turn the igntion switch ON.
4. Select "Vehicle, Model Year, Engine, System".
5. Select "Vehicle S/W Management".
? Conditions for Entering the Filling Mode
1. The shift lever is at the P position and the parkingbrake is applied.
3. The coolant temperature is 75°C or above.
4. The vehicle speed is 0 km/h.
5. The heater is turned off.
6. Perform the work indoors to help raise the coolant temperature.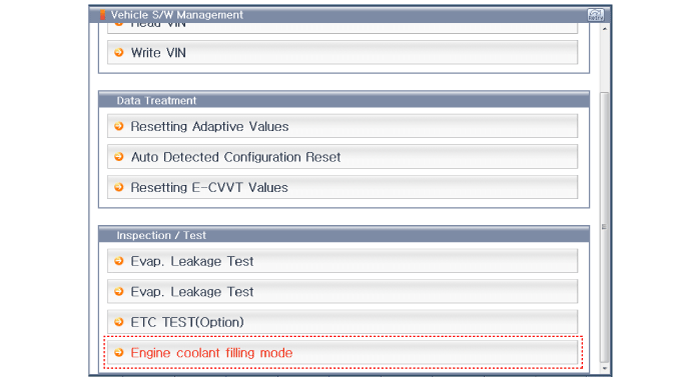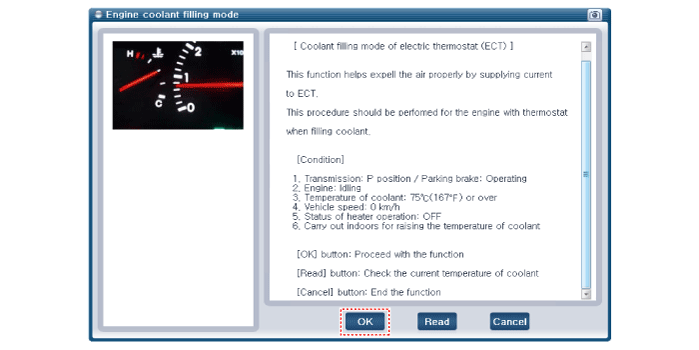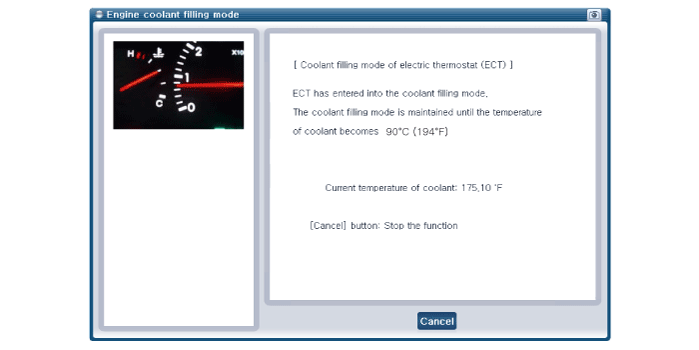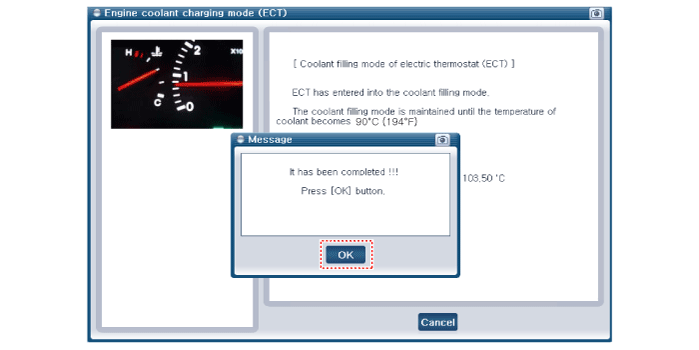 [Check the coolant temperature]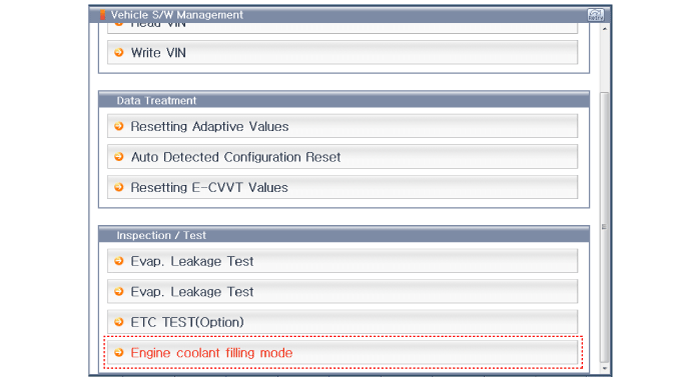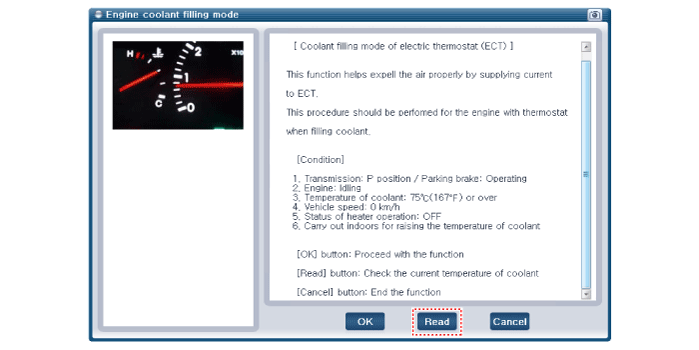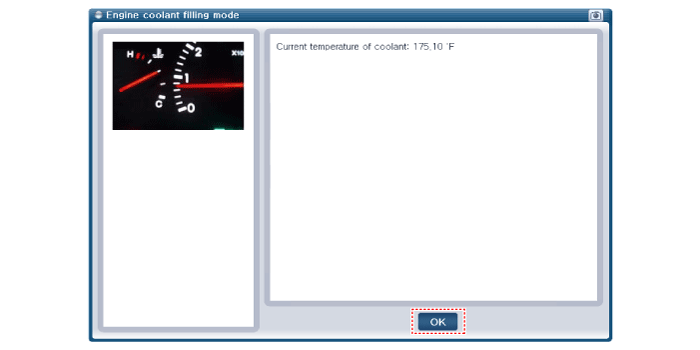 ? Conditions for Deactivating the Filling Mode
1. The coolant temperature is 90°C (194°F) or above.
2. The filling mode stop option is selected in the diagnostic device.
3. The conditions for entering the filling mode are not satisfied.
4. A filling mode abort condition occurs such as an ECT heater failure or a WTS failure.
| | |
| --- | --- |
| • | Don't accelerate the engine. |