Hyundai Elantra: Door Locks / Safe Exit Assist (SEA) System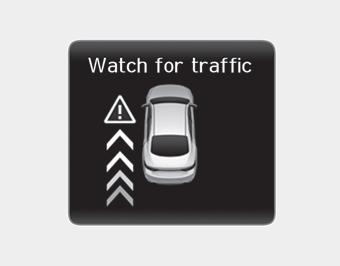 Once the system decides it is dangerous for a passenger to open a car door by sensing the approaching of a car from behind when the person is opening the door, the warning message "Watch for traffic" appears and the alarming sound will continue for five seconds.
If a car approaching from behind is too fast or a door is opened suddenly, the alarm system may not set off in time, which increases the danger of an accident. Therefore, make sure nothing is coming in the way before you open the door.
This function works for ten minutes even after the ignition is turned off.
The function will be released as soon as the car doors are locked with the smart key.
The alarming sound will continue while the Safe Exit Assist (SEA) system is in activation.
The Safe Exit Assist (SEA) system is activated when you select 'Driver Assistance → Blind-Spot Safety → Safe Exit Assistance (SEA)' from the User Settings mode in the cluster LCD display.