Hyundai Elantra: Cooling System / Electric Thermostat (ECT) Description and Operation
Description and Operation
Electric Thermostat (ECT)
Optimal control of coolant temperature depending on the driving conditions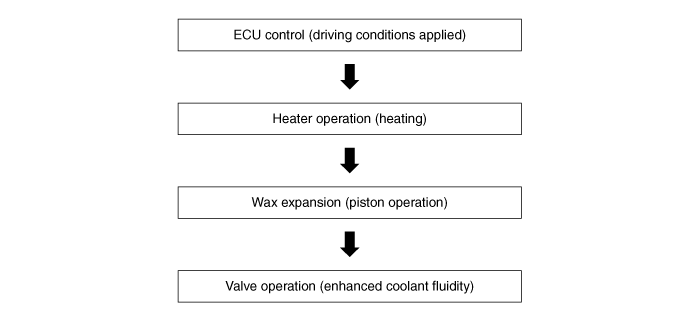 Electric Thermostat Structure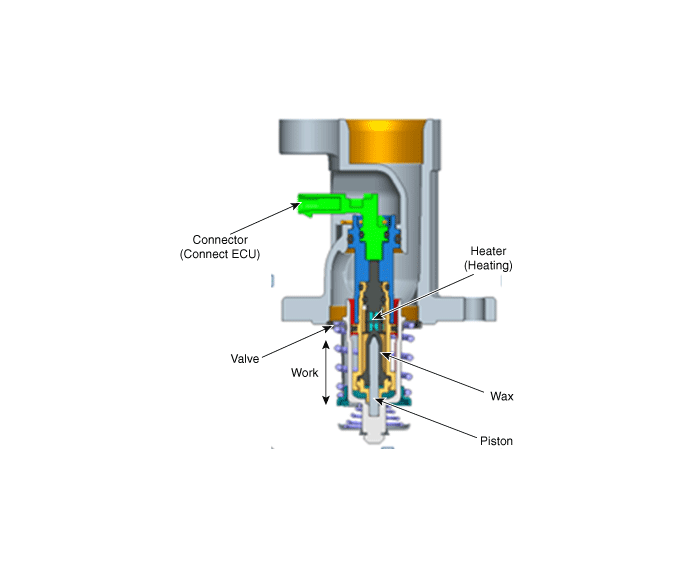 Troubleshooting SymptomsPossible CausesRemedyCoolant leakage • From the bleed hole of the water pump Visually check • Check leaks after about ten-minute warming up. • If cool ...
Other information:
Hyundai Elantra AD (2016-2020) Service Manual: Lift And Support Points
General Information • When heavy rear components such as suspension, fuel tank, spare tire, tailgate and trunk lid are to be removed, place additional weight in the luggage area before hoisting. When substantial weight is removed from the rear of the vehicle, the ...
Hyundai Elantra AD (2016-2020) Owners Manual: Wiper Blades
Blade Inspection Contamination of either the windshield or the wiper blades with foreign matter can reduce the effectiveness of the windshield wiper functionality. Common sources of contamination are insects, tree sap, and hot wax treatments used by some commercial car washes. If the blades ...
© 2018-2023 www.helantraad.com